Our Qualifications
C&M LegacyUSA, Inc. is a Texas Corporation of independent financial professionals. Active membership is maintained in:

The InterNational Association of Registered Financial Consultants (IARFC)
The National Association of Christian Financial Consultants (NACFC)


The founder of LegacyUSA, Michael White, earned his Bachelor of Science degree in Marketing and Management from West Virginia University and his Masters of Business Administration (MBA) in Financial Management from Southern Illinois University.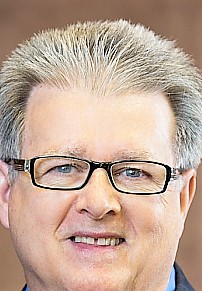 Mr. White has been admitted to the rank of Registered Financial Consultant (RFC) by the Board of Directors of the International Association of Registered Financial Consultants, Inc., is an active member of the National Association of Christian Financial Consultants, is a graduate of The Nick Murray Master Class, and has several years of teaching experience relative to the financial disciplines. He has been a certified instructor for . . .

1 > Successful Money Management Seminars, and
2 > Financial Strategies for Successful Retirement

. . . at individual churches and at several Dallas colleges and universities. These schools included:

Southern Methodist University
LaTourneau University
Eastfield College
Collin County Community College


As always -- as mentioned in the "OUR FIRM" section on this site -- the discipline and focus of our qualifications are exercised through

"The Five Great Goals of Life"


Before proceeding further:
please be advised that the founder of LegacyUSA - Michael White -

(a) is a REGISTERED REPRESENTATIVE offering Securities and Advisory Services through Royal Alliance Associates, Inc., Member FINRA/SIPC and a Registered Investment Advisor.

(b) holds FINRA Series 26 license (INVESTMENT COMPANY/VARIABLE CONTRACTS PRINCIPAL)
(c) holds FINRA Series 6, Series 22, Series 26, Series 62 and Series 63 licenses.

(d) is licensed through the Texas Department of Insurance with a Group 1 Insurance License for Life, Accident, Health and HMO, and a Group 4 Variable Contract Agents Incense.

* A broker-dealer, investment adviser, BD agent or IA rep may only transact business in a state if first registered, or is excluded or exempt from state broker-dealer, investment adviser, BD agent or IA rep registration requirements, as appropriate. Follow-up, individualized responses to persons in a state by such a firm or individual that involve either effecting or attempting to effect transactions in securities, or the rendering of personalized investment advice for compensation, will not be made without first complying with appropriate registration requirement, or an applicable exemption or exclusion.

For information concerning the licensing status or disciplinary history of broker-dealer, investment adviser, BD agent or IA rep, a consumer should contact his or her state law administrator.